Saint Louis
After Kansas and his farmers, Holy Louis and his university held by hypocrites in the heart of which is the Institute of theology Holy Thomas d' Aquin, steered by Dominicans!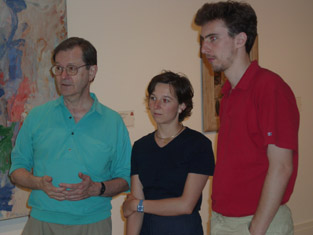 Our stage with holy louis is just like a man, the Father Paul Philibert, the superior of the Dominican convent. It is one of the theologians most reputes US. The creed: the flourish of the Church will pass by the predication. The holy Thomas institute of aquin organize every year a series of class, unique in the world. Sessions of predication.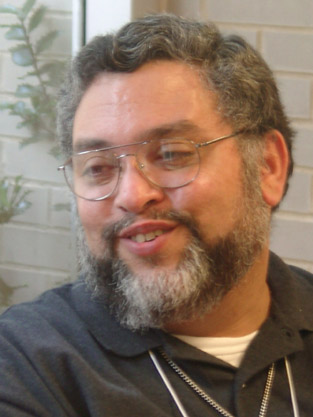 Bridegroom and father of three girls, Pedro Moreina handles the apostolate of the Hispanic laymen in Forthworth ( Texas's ) bishop's palace. Talented moralizer, he follows this summer for second consecutive year the session of preaching of the Dominicans of holy Louis.
Holy Louis, it is also this bow, the " door of the West ".
-----------------------
To see our photos, click on the names of the cities you want to visit:
San Francisco - Los Angeles - Las Vegas
Denver - Saint Benedict (Kansas) - Saint Louis
Washington - New York - Boston
Wendaké (Québec) - Montréal - Toronto