New York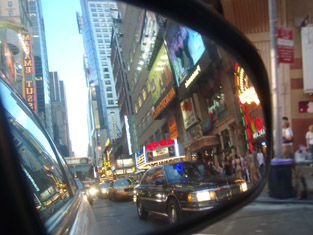 In July 4, Independence day. Heat is stifling. A little everywhere in the district, fire hydrants were opened, so that the inhabitants find a little of coolness. We are welcomed by the brothers Franciscans who organize a barbecue for homelesses.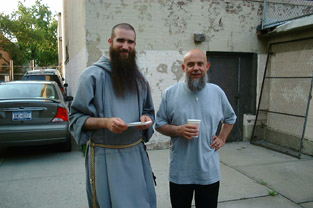 The street urchins jump us on shoulders. We here is embarked all the three on a memorable horse-race, under the fountains of fire hydrants and in the shouts of the hilarious kids.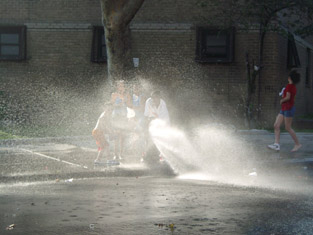 We meet Erwan and Gonzague, two students of Nantes whom we had already contacted in Paris. The two accomplices took up an ambitious project: to work at the Franciscan's then to reunite Toronto since New York in two horses. By taking with them, to the JMJ, a young person who has no means to buy itself journey.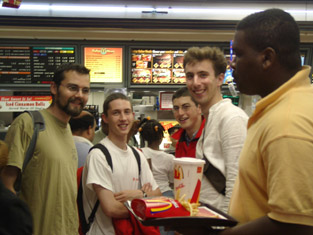 -----------------------
To see our photos, click on the names of the cities you want to visit:
San Francisco - Los Angeles - Las Vegas
Denver - Saint Benedict (Kansas) - Saint Louis
Washington - New York - Boston
Wendaké (Québec) - Montréal - Toronto